I love spending my days teaching people how to get organized so they feel more confident and discover peace where there is chaos. If you're struggling in your personal or professional life, getting organized is the perfect place to start."
Lori Firsdon
Founder & Owner, Forte Organizers, LLC.
Lori founded Forte Organizers in 2006, utilizing the skills she cultivated early on. She also balanced being a busy entrepreneur with raising five children. Now as the owner of Forte Organizers, Lori continues to teach and guide clients on organizational skills. Lori and her team work with business executives and their spouses, large corporate work groups and departments, small businesses, home and mobile offices and residential clients.
Lori is a member of the National Speakers Association as well as the National Association of Professional Organizers. She shares her expertise with audiences large and small in corporate, non-profit, library and other governmental organizations.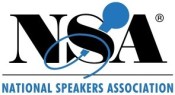 Forte Organizers works with business people at work and in group settings, as well as individuals and families at home. With one-on-one consultations, a Forte Organizers consultant is able to address the root of the disorganization. Business clients have unique challenges to their time and space but the organizational skills are the same.
When working with Forte Organizers, you'll be put at ease. Lori Firsdon and her team strives to be compassionate, nonjudgmental, and ready to help you as you make positive changes to your life and business.
To have our team operating from the same 'playbook' in regards to our organizational culture, as well as time management, is a complete game changer."
Sarah Lister
Ronald McDonald House Charities of the Bluegrass
Get Organized
Hire Forte Organizers to help you gain more time, organize your space, learn time management skills and increase your efficiency. Call for a complimentary no-obligation phone consultation.
Contact Us